Processes
Spherodize Annealing
For the better forgability of material during cold forging process; we have installed in-house Bell type spheroidize annealing furnaces, which ensures fully controlled atmosphere during the process to get the desired raw material properties as an output and Furnaces are well equipped with automatic & programmable control units for monitoring and better process control.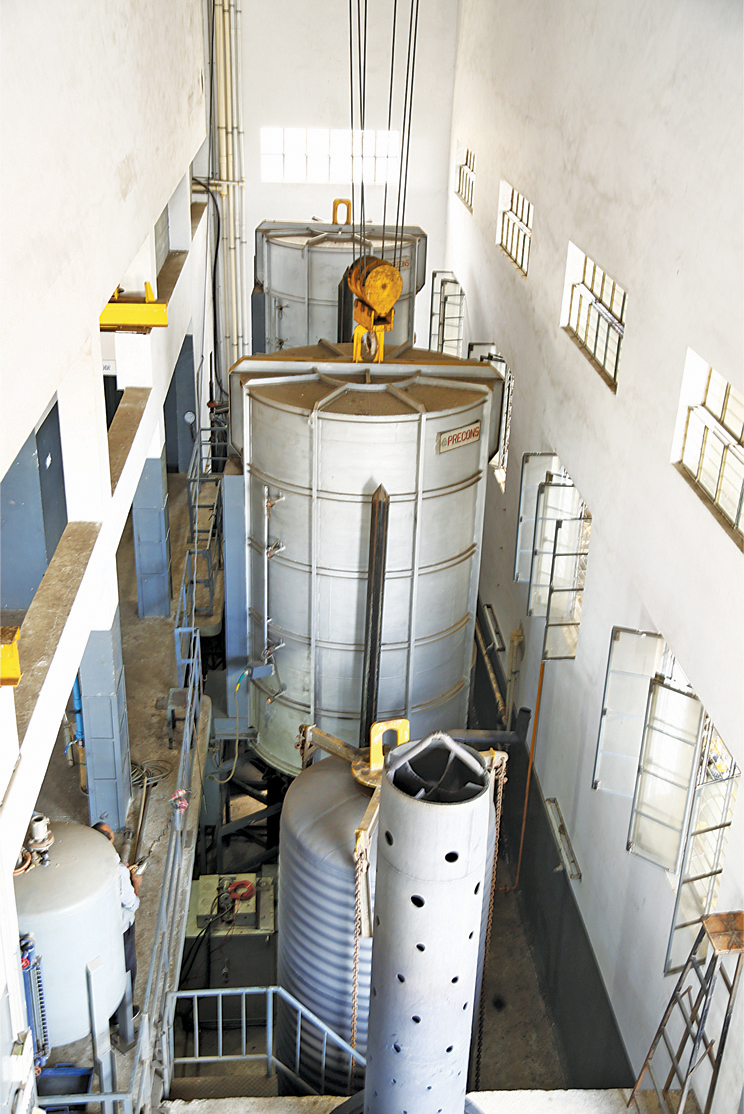 Wire Processing and Draw
To achieve the required size of wire coil for cold forging process we have installed in-house wireprecleaning and wire draw machines set up i.e. Coil pickling, Phosphating, Bond lube & wire extusion processes.
Cold Forging
We have a high speed & multi station bolt formers and nut formers to anufacture standard as well as special fasteners like Hub Bolts, C.R. Bolts, flange bolts, Round head square neck bolts, Flange nuts, Nylock nuts, Lock nuts etc.
Also we have a capability to design the carbide toolings for standard fasteners as well as special fasteners & robust traceability system for the same.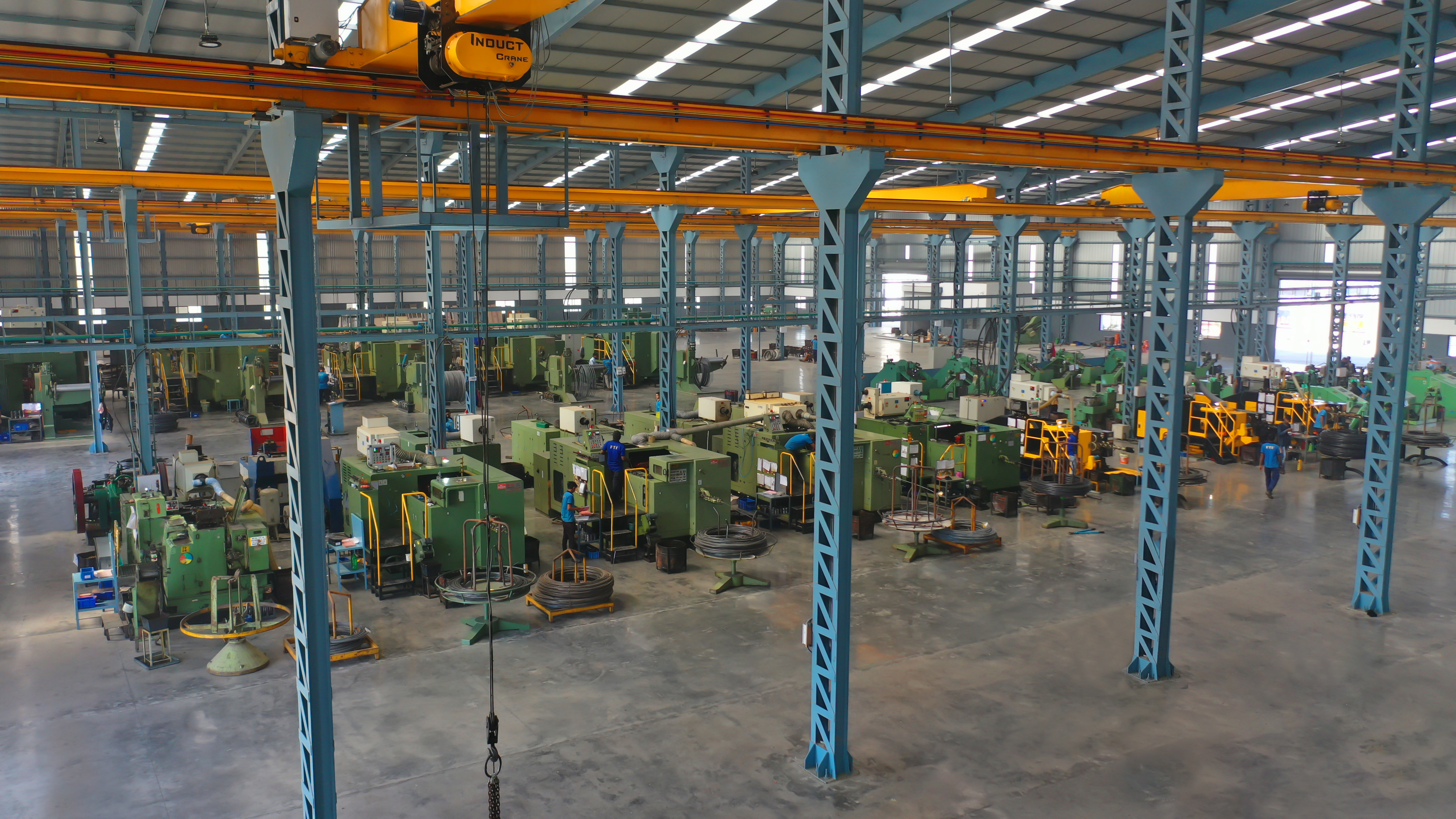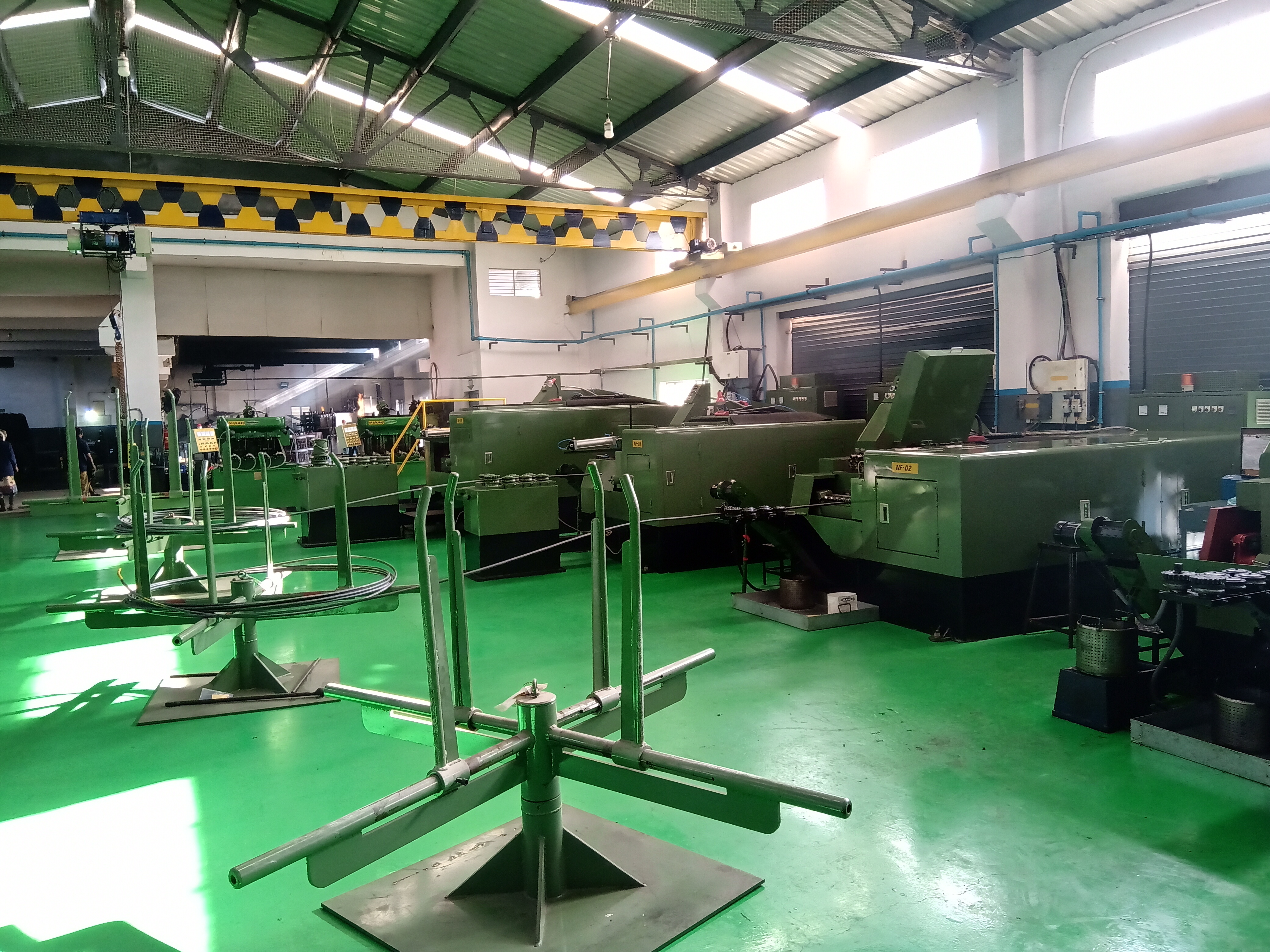 Machining
Modernized machine operation set-up is well equipped with CNC & VMC turning centers which ensure high accuracy & precision.
And for conventional operations like grooving, slotting, drilling & Pointing we have special purpose machines as well as lathes, drills, slotting machines, milling machines etc.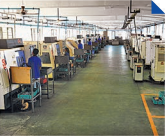 Centre Less Grinding
To Control the Ra value for special fasteners like Connecting rod bolts, Pins, etc. we have a line-up of center less grinding machines, which ensures higher precision and accuracy.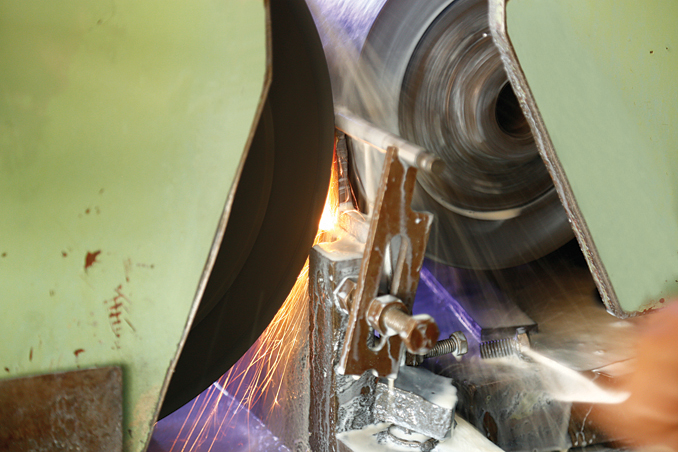 Thread Rolling and Nut Tapping
We have well equipped in-house thread rolling shop having automatic tangential thread rolling machines equipped with an auto feeding conveyor system.
We also have a line-up of circular thread rolling machines for the special & extra long threaded fasteners having thread rolling after heat treatment for Engine & Transmission application.
And to ensure precise internal threads for Nut we have multi spindle thread tapping machines and a setup for nylon assembly machines for nylock nuts.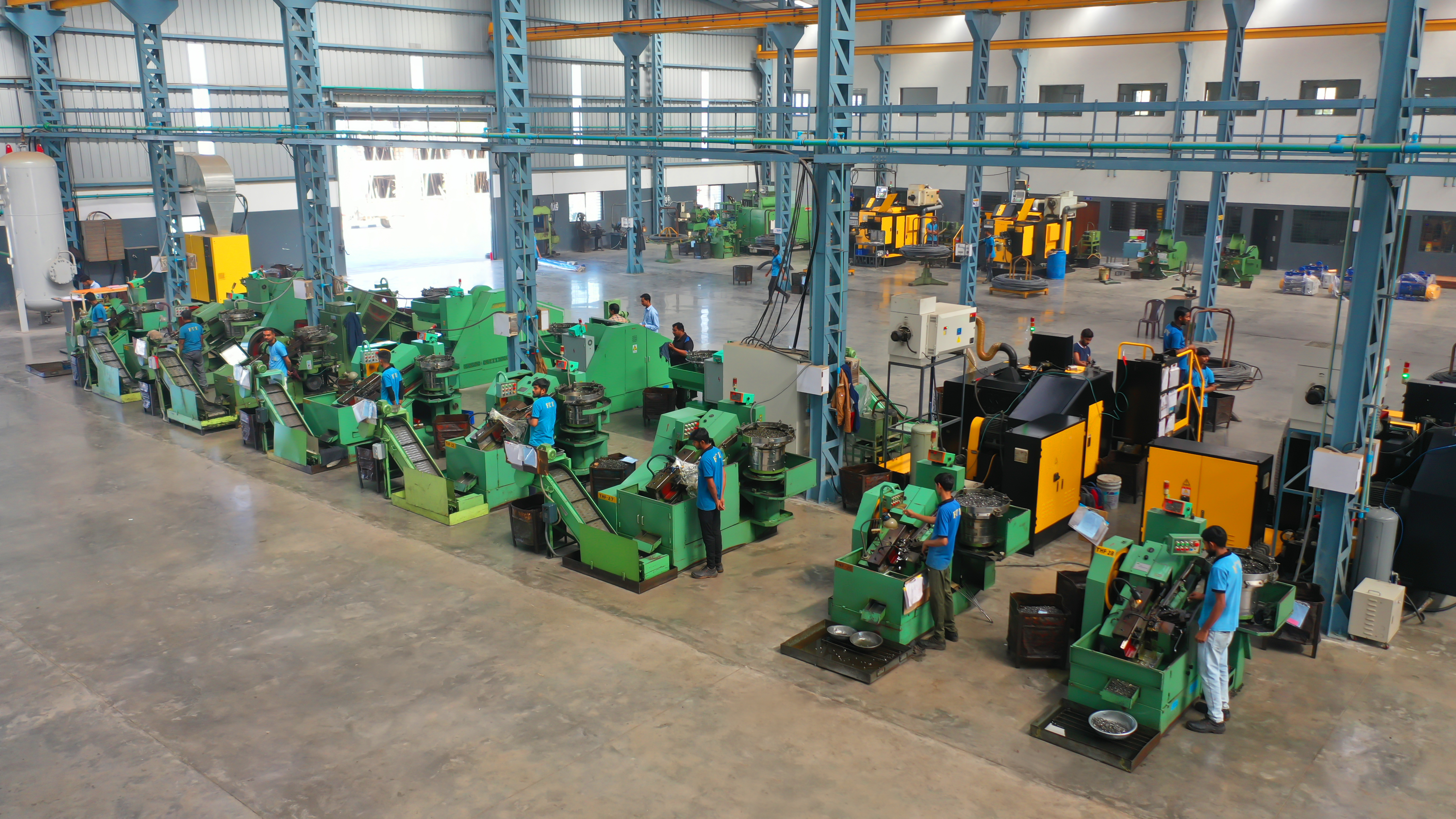 Heat Treatment
To ensure part reliability & durability we have installed in-house heat treatment facility which covers "SCADA" (Supervisory control and data acquisition) operated three continuous mesh belt heat treatment furnaces.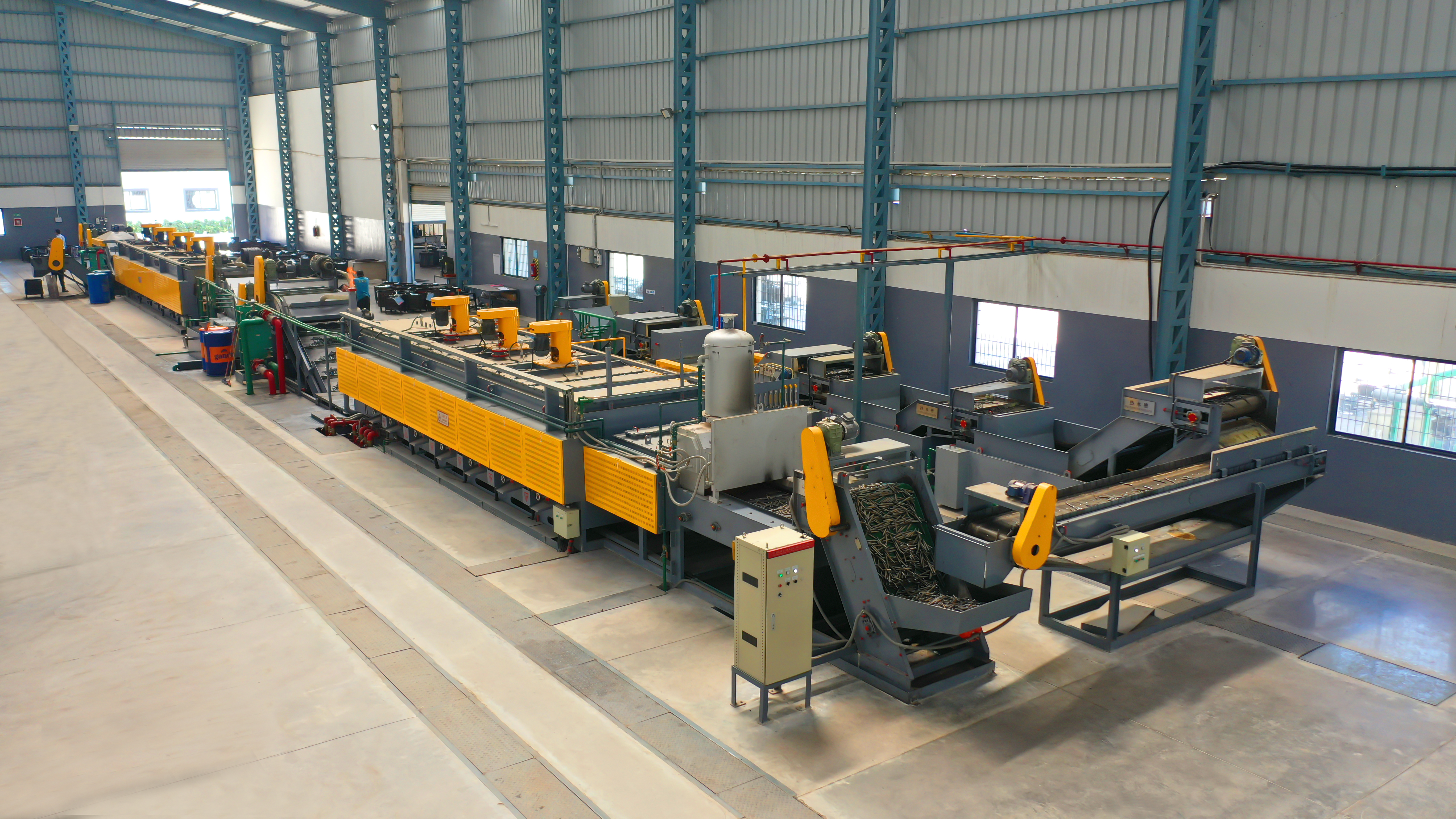 Surface Treatment
To provide the corrosion resistance during part application into different weather condition as well as to fulfill the aesthetic aspects of our valued customers we have in-house fully automatic as well as semiautomatic platting plant and phosphating plant.
Hydrogen De-embrittlement (Stress Releave)
Hydrogen embrittlement is a phenomenon that causes loss of ductility into high strength material having platting as a surface treatment, thus making it brittle.
Thus to eliminate this possible failure of 10.9 & above graded parts (fasteners having hardness more than 32 HRC) hydrogen de-brittlement process is carried out immediate after platting OR Phosphating process by continuous conveyor type Hydrogen De-embrittlement furnace (Stress Releave Furnace).
Processes
Machinery Name
Max. Capacity
Qty.
Spherodize Annealing
Bell Furnace
12 Tons Per Day
04
Wire Draw
Wire Draw Machine
30 Tons Per Day
04
Cold Forging (Bolt)
Bolt Former
M5x8 to M20x200
30
Cold Forging (Nut)
Nut Former (Six Station)
M6 to M16
05
Machining
CNC Machine + VMC Machines
200 mm
21 + 01
Centre Less Grinding
Centre less Grinding Machines
M30
08
Thread Rolling
Flat Threading Machines
Circular Threading Machines
M20
M36
33
12
Nylon Assembly
Nylon Assembly Machine
M8 to M16
03
Tapping
Multi Spindle Tapping Machine
M6 to M16
13
Heat Treatment
Continuous Heat Treatment Furnace Hardening
Hardening + Tempering Furnace
38 Tons Per Day
04 Tons Per Day
03
02 + 04
Surface Treatment
Fully Automatic Platting Plant
Semi Automatic Platting Plant
Phosphating Plant
20 Tons Per Day
08 Tons Per Day
10 Tons Per Day
02
02
02
Stress Reliving
Continuous Mesh Belt Furance
20 Tons Per Day
02