Who we are
Since 1992, serving customers; Mr. Pravinsinh K. Vaghela founded Fine Thread Form Industries with an eye towards becoming a major supplier in the High tensile fasteners.
Fine Thread Form Industries has emerged as one of the fast growing IATF 16949 & ISO 14001, ISO 45001 Certified High Tensile & Special Fasteners manufacturing unit having its presence in the market with the brand name of FTI. A self developed firm baked by hefty more than a decade of experience in this line of business. After initiating the business operations in early 90's with an annual turnover base of Less than 1 million USD, it has reached to the annual turnover base of 110 Crores (13.5 Million USD) in the year 2021-22. Projected turnover in the year 2022-23 is estimated at 140 Crores (17.00 Million USD).
We have a state-of-the-art plant in Rajkot (INDIA). Besides cold forging & thread rolling we have developed all the process in house, those include wire drawing, grinding, secondary operations, heat-treatment and surface coating (Phosphating & Plating) to match the increasing customer demands, hold on quality, on point delivery and to become cost effective to the customer the company has continuously upgraded their infrastructural facilities.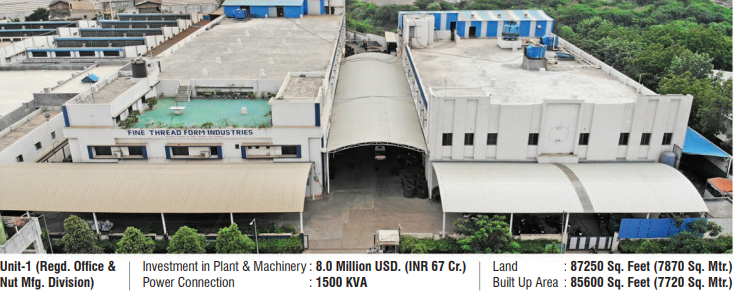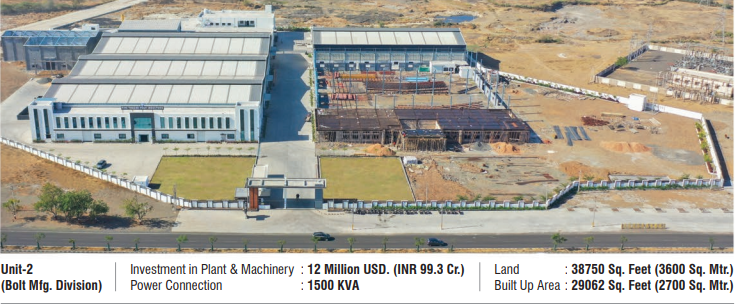 Key Personal
Company is bestowed upon the leadership of Mr. Pravinsinh K. Vaghela (promoter and a partner of this closely held firm), with his reach experience in this particular field. Mr. Pravinsinh has served this industry after initiating his career with M/s. ISPL Limited Rajkot (Once a leading fasteners manufacturing industry) way back in 70's. Mr. Vaghela never looked back thereafter, utilizing his expertise achieved from the practical experience he acclaimed during his career.
Vision
To be the leader & premier company manufacturing all possible range of quality fasteners & to make the nation proud of it.
Mission
At Fine Thread Form Industries we are committed to support our customer by providing superior products and service of exceptional value which help them to gain competitive advantage in their markets in accordance with our tradition of high manufacturing standards.